5 Apr
7 Simple Tips To Inspect Your Garage Doors & Openers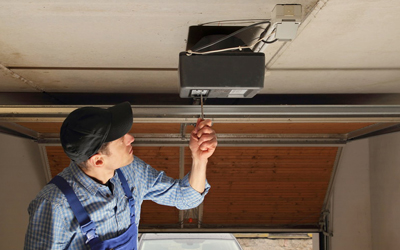 Is your garage door exhibiting strange sound? If yes, there may be some issue with the door opener or hardware components. A faulty or malfunctioning door can greatly frustrate a homeowner, especially when your vehicle is parked out in rain and the door isn't opening up.
Just like anything, a garage door and its opener experience random wear and tear that is often caused due to prolonged daily use. Its important that you should inspect your door on daily basis to identify the underlying issues to prevent serious injuries and falls. Though its better to call in professionals for inspection service, as a responsible homeowner you should be aware of simple tips that can help in identifying causes of the door issue.
Some quick tips to follow for door inspection are:
Before starting to inspect the door, make sure that you had released the emergency release handle by pulling the red cord. This way you can inspect whether the manual door operation is working properly or not.
Check the door panels for cracks, dents, damage or separation of materials. Also, ensure that the door has all its safety instruments and features aligned in place.
Torsion and extension springs work under lot of stress and therefore, are more prone to damages or cracks. Inspect them carefully to notice any wear and tear signs. Also tighten the nuts and bolts to ensure that the door is securely connected.
Smooth door operation is the main motive behind garage door maintenance. Operate a door manually with a handle to check if the door is moving freely. In case, its causing excessive noise, issue is with the rollers. Call in professionals to replace them effectively.
Inspect the wall button and door remote to make sure that automatic mechanism of overhead door is working properly.
Make sure that the safety sensors are properly aligned and the safety beam of light does not exceed the distance of 6-inches above the floor. Moreover, test the safety mechanism to check whether the door reverses up when its beam is interfered.
Test the contact reversal safety mechanism to make sure that the door returns to its fully open position when touched by an external stimulus.
These are the few inspection tips for garage doors that help in preventing costly repairs and replacement, along with extending the life span of your overhead door installation. If you are looking to replace or repair your faulty garage door, call in our repair professionals at Brampton Garage Doors.