13 Feb
All You Need To Know About Sectional Garage Doors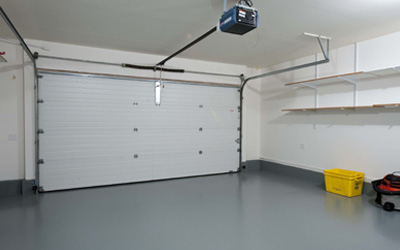 Sectional garage doors are one of the most preferred doors amongst the buyers because of its unique opening and functionality. They open up in the vertical position and welcomes you like a king. There are different types of sectional garage doors that can offer you safety and beauty at the same time.
Sectional Garage Door Types
Sectional garage doors are the perfect choice if you are looking for a modern technology door. It not only provides full security to your garage, but also adds to the curb appeal of your house. They are available in lots of beautiful designs, which you can pick up to match your home exteriors.
It comprises of 4-5 panels and they rest horizontally up the roof space. They open up in the vertical position gracefully.
Steel sectional overhead garage doors
If you want that extra security for your residential or commercial garage, steel is the answer for you. It will protect your garage and assets while reducing the cost of insulation also. Technicians greatly recommend it for the security purposes.
Wood sectional garage doors
If you are one of those who love the nature and want nothing but a natural design, then wooden section doors are ideal for you. These doors can be customized as per your choice to give that look you desire to.
Aluminum sectional garage doors
These doors are made up of aluminum but provide same functionality as steel doors. These garage doors don't create any noise and take less space during installation due to its light weight.
Glass sectional garage doors
Glass garage doors are elegant and allow you to get fresh sunlight coming to their garage. Apart from this, they come in a variety of designs and colors to add elegance to your space.
Can I Repair My Sectional Garage Door On My Own?
Of course you can, if you are a garage door expert! If not, it is not recommended at all. If you are facing any kind of issue with your sectional garage door. Feel free to call our professionals at Brampton Garage Doors. Whether it is installation, repair or replacement of your garage door, we are always there for you.