27 Oct
Follow Given Steps To Increase Lifespan Of Your Garage Door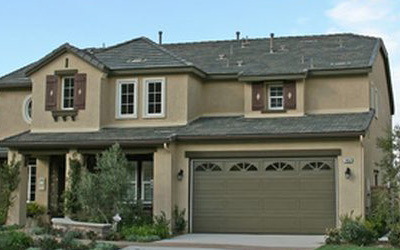 Whether you use your garage door on a regular basis or sometimes in the week, it is crucial to keep your door in good working condition to prevent any accident. Your overhead door is something that you rarely think about it until something goes wrong. Most of the homeowners have a habit do not pay attention on their largest door. One easy and simple step to increase the life of your overhead door is lubrication. Yes, it is true, the moving parts of the door require lubrication time to time. A proper lubrication helps you to extend the life of your door.
If you are thinking that overhead door repair and maintenance is a simple and easy task, you are wrong. It requires extensive knowledge and years of experience. That's why our technicians suggested some effective tips to remove the risk of an accident.
Pay attention: A proper inspection is one of the best ways to know that your door requires a repair service or not. You may use your largest door several times in a day. Unfortunately, it can wear and tear and a regular use can affect the performance of your door. So, a regular inspection and maintenance is crucial to extend the life of your door for years to come.
Clean the track: Track of an overhead door easily gets debris and dust over the time. As a result, it is making very hard and difficult to open and close the door. It is good that you lubricate the track, but keep them clean with a damp cloth and enjoy the smooth operations.
Inspect hardware for damage: A door is made up of several moving components which helps to open and close it. A visual inspection of these parts on a regular basis is crucial to detect any kind of damage. When you examine the door, open and close it several times to ensure it is performing properly. Take a close look at the cables, springs, hinges, wires and hardware.
Examine cables and springs:You should be extra careful when you are checking cables and springs of the door. These two parts work under a lot of pressure and it is important to should be handled by a professional. If you see any wear and tear sign on cable or spring, call a professional as soon as possible to prevent injuries.
Check a weather seal:Inspecting an overhead door weather stripping is the most important part of maintenance service that should be performed before starting winter season. A proper seal will protect your garage from debris, pests, snow and other small animals.
As a homeowner, you always want your door to function properly without creating any problem. Brampton Garage Doors offer you a full range of repair, installation and maintenance services to meet your requirements. For professional assistance, you can get in touch with us.