12 Dec
How To Keep Your Garage Door Secure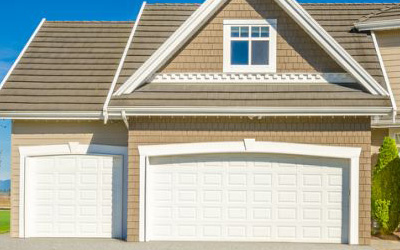 An attached garage door can make your house a main target for intruders. An open garage is a key to your house. Your garage is a place in your house that you often forget when it comes to security of your home. Your garage can be a susceptible area of your premises.
Items that you have stored inside it like garden tools, power tools, vehicle, and bicycle are appealing to burglars and intruders. Once a thief gets access to your garage, he will get easier access to the rest of your house. Overhead doors are heavy in weight. Due to their heavy weight, the doors can be dangerous for your kids. Fortunately, there are a few important steps you can take to protect yourself and your family members.
Install a security system: Having a security system in your garage that is connected to your home security system is the best line of defense. After installing it, if thieves or burglars try to enter or open the garage door forcefully, the alarm will sound and alert you. Modern overhead door openers have built in security features. If you have a high security door opener, you don't need to install an extra security alarm in the garage.
Never share your security code: It is great that you have a wireless keypad outside of the garage. But it is highly crucial to never share the security code with anyone. If you are in need to share the code, make sure you share it with someone who you can trust. And the most important, don't forget to change the code to make it difficult for anyone.
Don't leave the remote in your car: This is one of the biggest mistakes people often make. Some people have this habit to leave their garage door opener remote in the car. If you are one of them, change your habit today. Because if a burglar has managed to break into your car, he will definitely get access into the garage.
Keep the windows covered: If you have a garage door with windows, keep them covered with opaque film or translucent. It will protect your valuable from window shopping. Installing curtains or blinds over the windows will prevent anyone from seeing high value equipment you might have inside.
Install a reliable overhead door: Your overhead door is something that serves as a solid obstacle between the interior and the outside world. If you are living in the area where the break in cases are common, it is a good idea to choose a door that is built with high quality materials.
These are just a few security tips for your garage door. By following these given tips, you can provide safety and security for your loved ones. If you want to know more about garage door security, don't hesitate to call us at Brampton Garage Doors.