8 Mar
Garage Door Maintenance Tips for 2016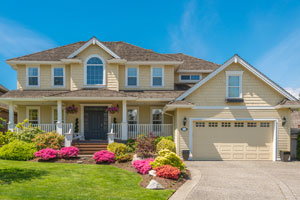 Just like any other area, part or appliance of your home, garage doors also require periodic repair and maintenance. Unfortunately, most of the people overlook this most important element of their homes. Which is why, we suggest annual maintenance and inspection of the door by an expert technician. However, some homeowners try their own DIY methods to enhance the optimum performance of the door. If you are not sure, whether or not your garage door is in good shape, then call our professionals for a thorough door inspection.
In order to keep your home safe and secure from theft, you need to take care of a few things which are as follows:
A thorough inspection of the door: A thorough inspection of your door is must. This is vital to ensure that all the parts are in sync and working properly. Carefully check the springs, cables, rollers and opener of the door. While some of the issues are easy to handle, some require professional assistance.

Garage door should be well-balanced: Homeowners should check whether the door is balanced or not. Make sure you check the balance of the door once every four weeks. For this, you need to turn off the automatic garage door opener, and operate the door manually. If the door is unbalanced, call a professional to fix the issue.

Test the reversing mechanism: Periodic reverse test is vital to ensure the safety and security of your property. For this, you need to place a wooden plank in the closing path of the door. Now, close the door, if it reverses back after sensing the object, then everything is fine. Else, you need to call a professional to fix the issue with the reverse mechanism.

Inspection of the door panels: Check the door panels for any kind of damage and crack. If necessary, call a professional for the repair or replacement of the panels. It is vital to replace any damaged panel as soon as possible to avoid any expensive repairs in the future.

Lubricate all the moving parts: All the moving parts of the garage door such as rollers, hinges, and tracks should be lubricated twice a year. This is necessary to safeguard them from any potential damages.
A few simple tips can help you maintain the pristine condition of your garage door. If you are looking for expert garage door technicians in Brampton, then look no further than Brampton Garage Door. We are your local garage door experts.